PacMech is a stocking distributor of quality products to meet your fluid sealing and fluid handling needs. With stocking locations across California and Nevada, our inventory is local and convenient to your operations. 
Packing
Mechanical Packings – for pumps, valves and mixers available in spools or die-formed rings and sets.
Pressure Seals – for valve bonnets.
Hydraulic Packings – Vee packing, lip seals, piston cups, and o-rings.
Packing Accessories – lantern rings, packing pullers & cutters.
Manufacturers: Garlock, Gore, Teadit, Sepco, Thermoseal
Gaskets & Gasket Material
Metallic Gaskets – spiral wound, soft iron, Graphonic, KammProfile, folded, double jacketed and oval boiler.
Sheet Materials or Soft Gaskets – standard flange and custom configurations from graphite, Gylon,
Teflon, non-asbestos, Viton, neoprene, silicone, buna, EPDM, butyl, Hypalon, cloth reinforced, diaphragm, SBR-red & black, pure gum.
PTFE Joint Sealant – form in-place gasket material on a spool.
Manufacturers: Garlock, Gore, Teadit, Thermoseal

Hose, Fittings, Couplers & Accessories
3A Sanitary Hose & Fittings – for food, beverage, dairy, pharmaceutical, biotech, and cosmetics.
Industrial Rubber Hose – and flexible ducting for water, air, steam, oils, acids, food tank cleaning, fire service, and bulk material handling. Available in custom configurations and lengths utilizing couplings, quick disconnects, cuffs, flanges, or other special ends.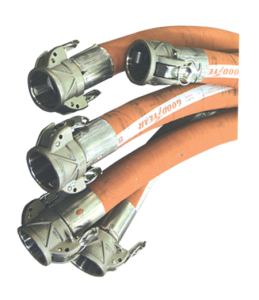 Flexible Metal Hose – custom configured hose, braid and end fittings in stainless steel, carbon steel, bronze, and more exotic alloys. Corrugated hose for fluids including cryongenic & chlorine transfer. Stripwound hose for dry materials transfer. Jacketed applications, pump and seismic connectors.
Fittings & Couplers – crimping, camlock/cam & groove, 3A/sanitary, tank truck, swivel & rack equipment, loading arms, bottom loaders and other.
Manufacturers: Hose Master, Ace Sanitary, ContiTech, Dixon, Ever-Tite, Flexaust, Kanaflex, OPW, Parker, PT, Parker

Seals
Mechanical Seals – metal bellows, split, spring loaded and cartridge designs for pumps and compressors. Replacement parts, reconditioning and rebuilding for all types and makes. Expert failure analysis.
Bearing Isolators – for motors, pumps, gear boxes, fans and pillow blocks.
Lip Seals – for oil and grease applications.
Manufacturers: Flowserve, Garlock, Inpro/Seal, National/Timken, SKF, US Seal
Piping Systems & Components
Pipe & Fittings – process and drainage, sizes from 1/2" to 48" in PVC, CPVC, PP, PVDF, Fiberglass, HDPE, Stainless,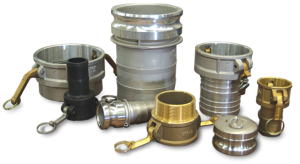 Copper and Lined Steel.
Valves – actuation, ball, butterfly, gate, diaphragm, globe, check, Labcock in PVC, CPVC, PP, PVDF and Fiberglass.
Expansion Joints – rubber, metal, Teflon for piping systems. Custom made flue duct fabric expansion joints.
Steam Traps – valves, condensate pumps, control valves and ancillaries for heat & process fluid control.
Double Containment – PVC, CPVC, PP, PVDF, HDPE, FRP, carbon and stainless.
Pumps & Instrumentation – ANSI, sanitary, flow, PH, ORP, conductivity, in-line, gear, and drum.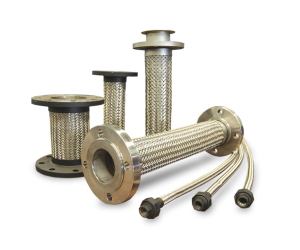 Tanks – PE, XLPE, FRP and custom.
Manufacturers: Asahi, Chemtainer, Chemtrol/Nibco, Dixon, Flowserve, Garlock, GF, General Rubber, Gestra, Hayward, Holz, Hose Master, Peabody, Pennant, Performance Pipe, Proco, Resistoflex, Ronco, Spears, Spirax Sarco, Xomox
Other Products
Stud Bolts – A193 Grade B7 bolts with A194 2H Nuts and F436 Washers.
Gauges – pressure and temperature, flow indicators and thermowells.
Lubricants/Adhesives – silicone sealants, biodegradable degreasers, food grade lubricants, anti-seize products and cleansers.
Textiles – welding cloth, coated fabrics, tapes, tubing, sleeving for high temperature insulation.
Pump Parts – shafts, sleeves, impellers, stuffing box covers, or complete rotary assemblies for popular ANSI pumps.
Shims – stainless, brass, plastic, pre-cut, custom-cut or roll stock, alignment tools and equipment.
Pipe Repair – water-activated, in-field pipe repair system.
Manufacturers: Aloma, GE-RTV, InduMar-Stop It, Industrial Stud Bolts, LPS, McDaniel, Never Seez, OPW, Quick Shim, Reotemp, Silicone Sealants

Value-Added Services
Custom hose fabrication – metal & non-metal
Teflon lined pipe spool fabrication
In-house fabrication of hose & gaskets
Custom gasket fabrication – metal & non-metal
Plant Surveys for Expansion Joints, Steam Traps, Gaskets and Hoses
Application assistance and reverse engineering
Failure analysis on seals, hoses & expansion joints
Kitting & custom packaging
Flexible inventory management plans
In-house CAD drawing service & storage
24-7 availability